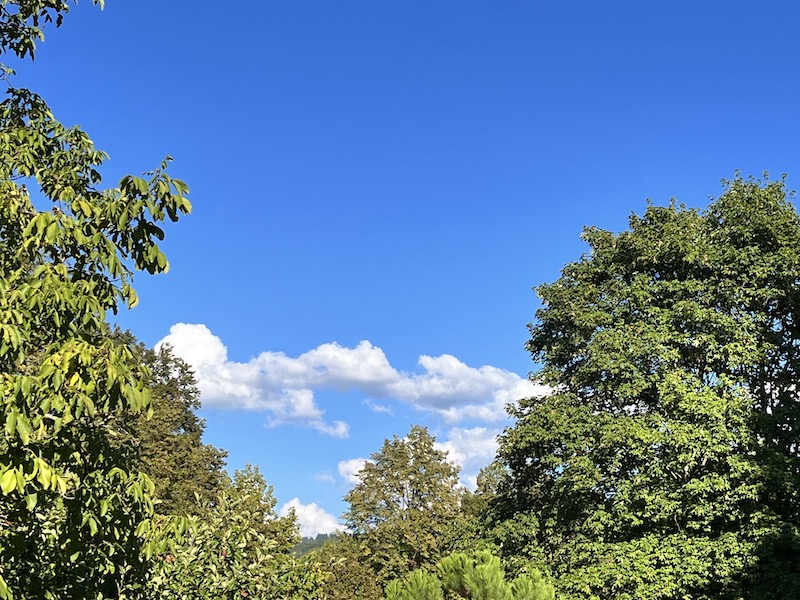 I was in Germany a few weeks ago. More precisely: in Müllheim, a village at the foothills of the Black Forest where I grew up and went to school from first grade to high school graduation.
I felt cobblestones under my shoes, listened to church bells ring every fifteen minutes, and smelled crisp fall air between vineyards heavy with grapes and sunflower fields dried out by the hotter-than-normal summer season. I even put my towel in the grass next to the public pool, where I used to watch the boy I had a crush on hanging out with his friends under a chestnut tree and, on my way back, passed by the alley at the water fountain where we kissed for the first time.
Everything was so familiar and foreign at the same time. The town is picturesque. Tourism promoters rightfully call the landscape around it "German Tuscany" because of its hills and the Mediterranean climate. I'm not a stranger in this town, but I do not belong. I left almost forty years ago, lived in Munich, Berlin, Washington DC, and since 2003, my hometown is LA.