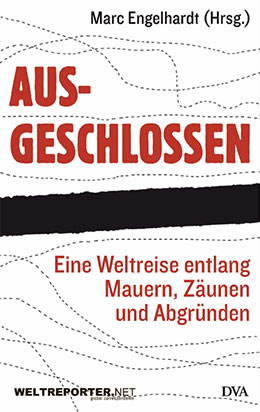 Eine Weltreise entlang Mauern, Zäunen und Abgründen
Authors: Die Weltreporter, i.a. Kerstin Zilm
Donald Trump's fans loved his campaign chant "Build that wall!" But not only in the United States are we in an era of walls and border controls. Today, there are more than three times as many border fences, walls and barriers worldwide as were during the Cold War. All in all, they are 41,000 km long.
weltreporter have traveled along these borders on different continents. They have visited construction sites and talked with architects, entrepreneurs and politicians, border guards, smugglers and refugees.
For my story, I met a family that has been separated by the US-Mexico border for 17 years. At a fence they can see but not touch each other. I also accompany a photographer who documents the changes at the border. She took me to a place where I could see Trump's wall prototypes up close.