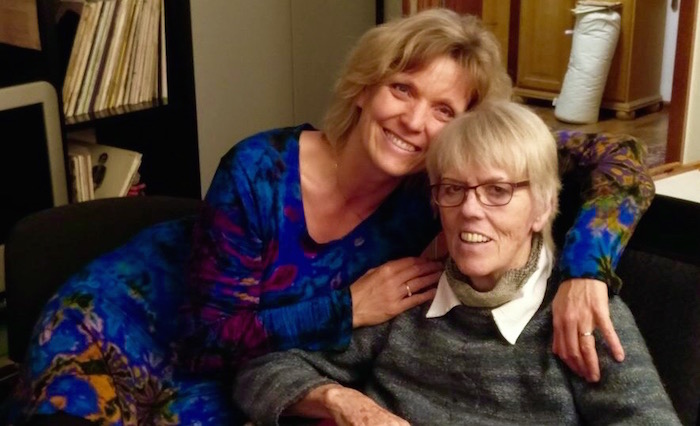 It was way after midnight in a fancy hotel room near Florence, Italy: marble floor and countertops in the bathroom, golden toilet-paper-roll-holder, golden faucets at the sink and the deep bathtub, extra-plush white bathrobe with matching extra-plush white slippers. Two bottles of water on the cherry-wood dresser, one still, one sparkling. The scent of orange blossoms coming through the open window with a view over green hills covered in olive trees and blooming oleander bushes.
My aunt had invited us to this one-week vacation. We dubbed ourselves the fancy four - my aunt, her best friend, my mother, and me.
That evening the waiter had treated us to a bottle of champagne at the end of our feast.
"Finally, we have some life in this old castle," he said while he poured the bubbly from a bottle none of us had ordered. "I opened it for another group who sent it back," the waiter said. "Too sour, they complained. Americans."
We all laughed. By then, we were the only guests left in the courtyard sitting under string lights next to a pool. Fireflies danced in the bushes. The waning sickle of the moon watched over our laughter and storytelling.
When my mother and I went back to our room, I felt woozy in the best tipsy way. I had started the evening with a margarita at the bar, followed by red wine - no glasses counted, then the champagne, and finally a grappa to help with digestion.
"Your aunt is a trip, and her friend a total hoot," my mother said while we changed into our pajamas feeling wildly underdressed for the million-count-satin-sheets we were about to slip under.
"They balance out each other's craziness," I said.
It's great to be crazy sometimes," my mother said. A sentence, I would never expect her to even think.
When I lay down, the happy-tipsy-woozy turned into a jolt of "Whoa! This is not good!" I sat back up.
"Are you ok?" my mother asked, already more than half asleep.
"I'm good," I said and tried again to lie back down.
The bed turned into a carousel, the walls into a cage spinning around me at 1000 mph. A grumble boiled up from my stomach, rose to my chest, my throat. I barely made it to the marble-bathroom to kneel in front of the toilet on plush white carpet and vomit into the sparkling-white porcelain-bowl: half-way digested bruschetta bread, olives, mozzarella, lamb, beans, and tomatoes, lots of tomatoes, bathed in a cocktail of tequila, wine, champagne, and grappa.
I brushed my teeth, then tip-toed back to bed.
There were three pillows now where I had had just one, each of them fluffed up so my upper body did not fall down, and on the nightstand a glass filled with water. I looked at my mother. She lay next to me with a smile, eyes closed.
I had to rush to that marbled bathroom that night three more times. Each time I came back to fluffed up pillows and a glass filled with water. None of us said a word.
I never felt so accepted and understood in a moment when I was weak and ugly, when I could not keep it together, when I felt like a piece of shit. She did not tell me what I should have done or what I should do now. She did not leave. She did not tell me to stay in the bathroom until my horrorshow was done. She was there and made this miserable night just a bit better.
And now - I am not there to make her miserable days and nights just a bit better. I am not there to fluff her pillows. I am not there to wet her lips. I am 6000 miles away. I am not there. I am not there. I am not there.
please send your comments to This email address is being protected from spambots. You need JavaScript enabled to view it.