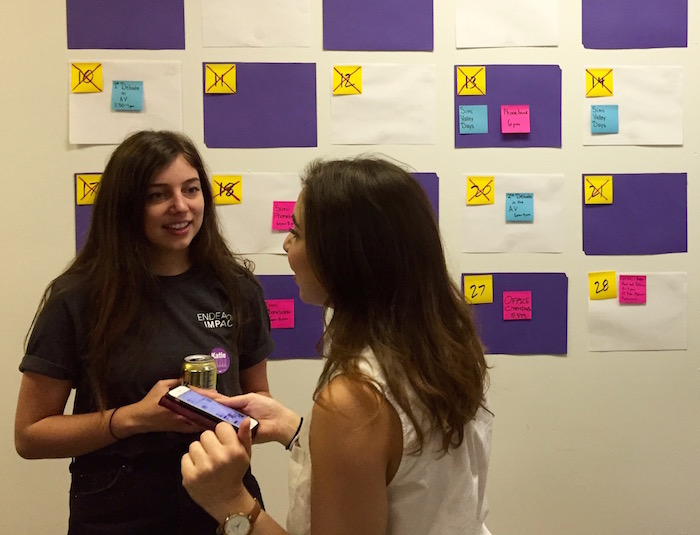 One by one, the young women step up, onto the black plastic folding chair. Each of them mutters something addressing its flimsiness.
"I will fall off this thing."
"I hope I don't break this chair!"
"I am going to trip!"
They didn't trip or fall or break the thing. No, they stood up and spoke eloquently about voter registration, about poll numbers, and about the power of unified action. The field organizer had asked them to share some fun facts. His being that he is an aeronautical engineer who shot and starred in a movie in Romania.
The young women's fun facts: one is a classical trained sushi-chef, one speaks three Roman languages and another one is an award winning athlete.
The athlete introduces herself as "Cat". She is 16 years old. She has been volunteering for this campaign since March. She makes phone calls. She canvasses. She puts signs in front yards. She updates the office-calendar.
Now she takes a deep breath and puts her feet firmly on the folding chair. Her wide smile exposes the wires of her braces.