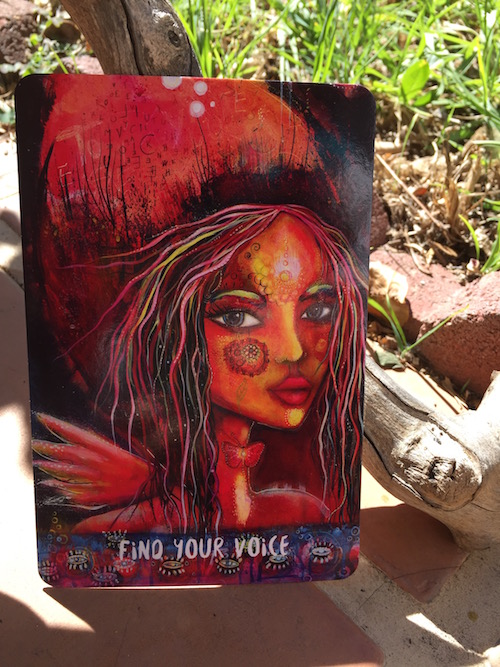 Among the avocado stands, falafel samples and activists hoping to reverse bike friendly lane changes on a major thoroughfare her cards stand out: dream like visions of women in splendid colors.
Third eyes.
Story lines on open hands.
Skulls and wings.
Roots, leaves, lace and butterflies.
"Want to pick a card?" the artist dares me with a warm smile and sparkle in her blue eyes. She is ready to play. Am I? Sure!
I pick a card from her set. Fire red is the first thing I see. Or is it bood red? Eyes looking right at me. Is that the setting sun behind her or a rising moon? An underwater bubble? Winter fields in Eastern Europe? Full lips. A butterfly at the throat.
"Find Your Voice", the card encourages me.
Well, you would think that as a radio journalist that's what I do all day: find and use my voice. Speaking into a microphone. Heard through speakers. So what about my voice?