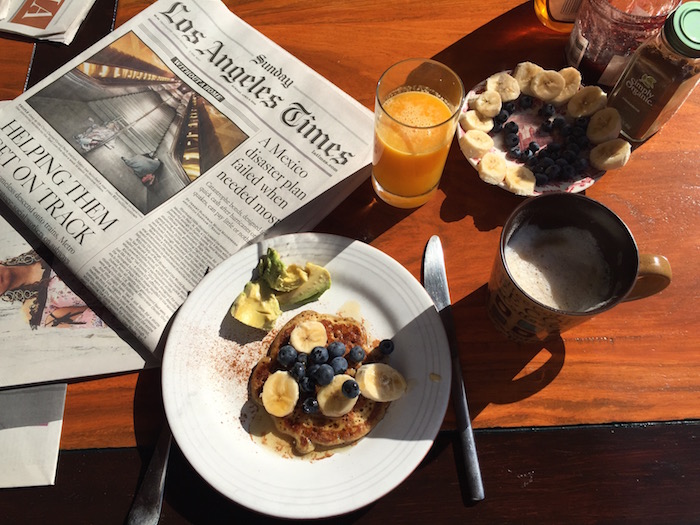 "If we had to move, where would you want to go?"
My husband and I sometimes play this game. "A cheap place somewhere in the desert - but not for too long, it gets too hot!" I sometimes say. "Let's get a camper and explore Montana," is another idea. Also: "We could move to Berlin. But that got expensive too." My favorite: "A cabin at the ocean, the WILD ocean, cliffs, wind and the smell of salt and Abenteuer."
But this morning, this perfect Sunday morning, I did not answer. I looked down at the pancakes the husband just made, at the fresh juice I squeezed a few minutes ago from back yard oranges and slices of avocado from our neighbors tree, the BEST avocado tree ever.