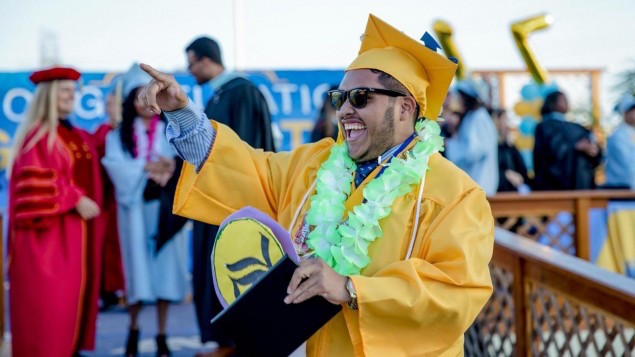 The words in the jury's comment that made me most happy were "with lots of heart".
I had hoped to show heart in the radio story that I wrote about high school students: children of immigrants who graduated five months after Donald Trump's inauguration. I followed them from June to Christmas of 2017. We had a text message group. The senior from Honduras created it with a title that summed up their spirits perfectly: "cool kidz".
I tasted birria for the first time in one of their homes, with a spoon directly from a big pot on the stove. I sat between stacks of tires in a car shop where another one was looking for a job, and on a wooden bench in the back of a court room listening to proceedings that determined her and her sibling's destinies. I was sweating on a desert campus as I watched how the third one started to fulfill her dreams.
They told me about hopes, goals and aspirations. They also talked about a shadow hovering over them because of rhetoric and actions from the White House against immigrants.