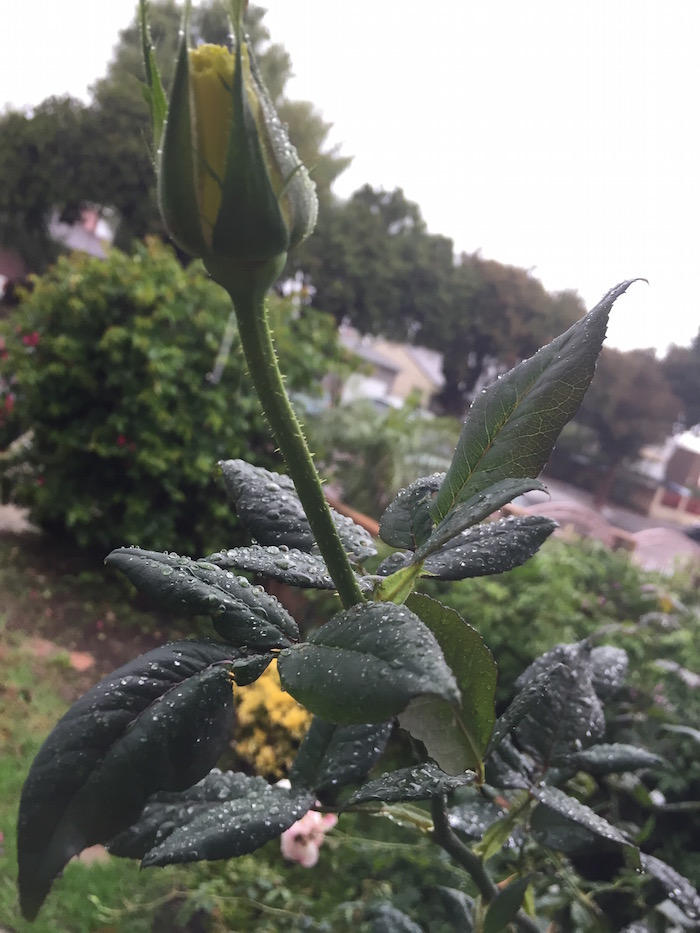 It rains. It rains, It rains. it RAINS!
I turn the lights on. I turn the heating on. I put my sweater on and the comfy pants.
I step outside. I feel the rain on my face. I'm getting wet. I love it.
I look towards the sky. I see clouds moving. Shades of grey drift into each other, separate, then rejoin and create new formations.
Water in my eyes. I go inside. I start to write.
I hear rain on the window now. I hear a klicke-ti-klack. It is the little wooden Christmas bear I hung on the nail in the middle of our front door. His feet are dangling in the wind.
On my desk in front of me is a small plastic bag with black and white pictures of my Mom when she was young. A set of six dice in rainbow colors. Pens. Scotch tape and glue. Lip balm. A notebook for the novel I just started to write.