Paper And Phone - del Rey, CA
Walking through my neighborhood, I see a lot of changes. Real estate prizes not only going through roofs but through the sky.
Locals creating new stores: pottery, coffee place, seafood restaurant.
30 year old businesses working hard to stay afloat: lawn mower repair shop, second hand instruments, Oaxacan specialty store.
Wondering how long I will see these remnants of pre-smartphone/tablet times: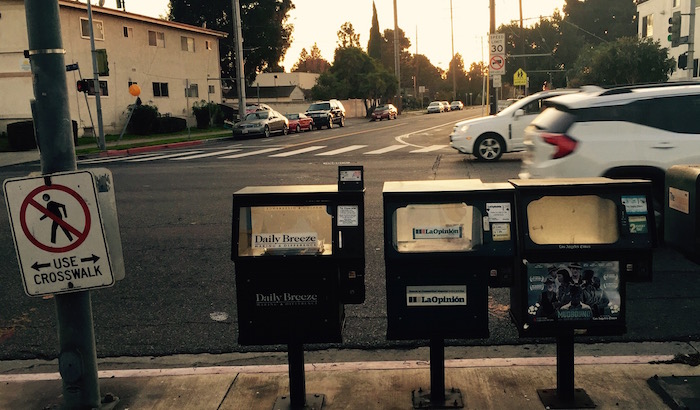 Note to self: Record stories of those stores and their owners! Make an archive. Create community events to share!
please send your comments to Diese E-Mail-Adresse ist vor Spambots geschützt! Zur Anzeige muss JavaScript eingeschaltet sein!