Take Me To The Beach - Dockweiler Beach, CA
What I am longing for the most these days is the ocean.
The beaches are closed in California, so I know I will not be able to put my feet into the Pacific for a while. I wanted to find out whether I would at least be able to feel the ocean breeze.
So I took my bike to see.
First surprise: the bike path behind our house is still open.
Good news: it was not crowded at all. Bad news: where usually at this time of the year little league players practice their batting skills a field lay empty.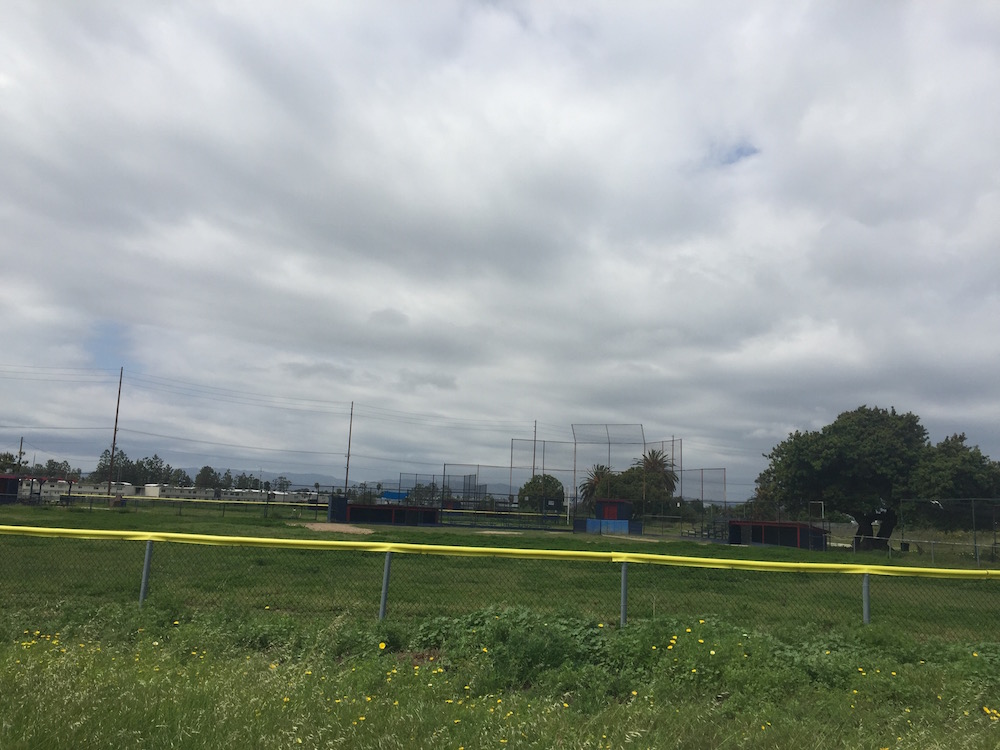 What cheered me on along the way: lots of wildflowers and a duck that practiced social distancing.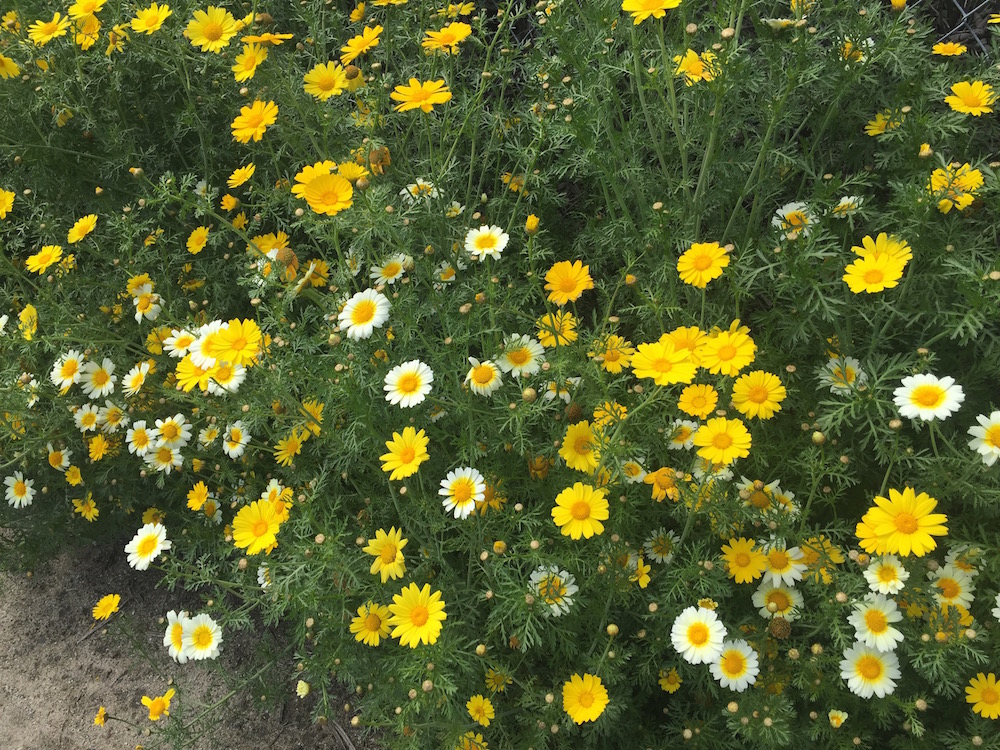 Soon I could smell the ocean and see it at the end of the Marina - well, sort of.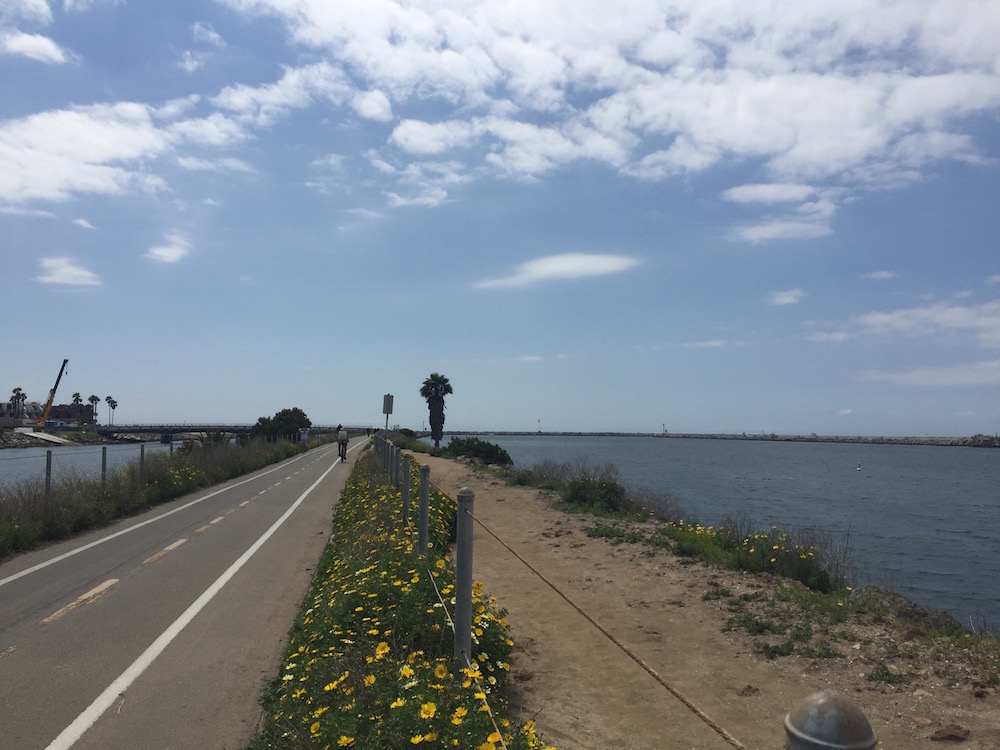 But the path to get to the water was blocked.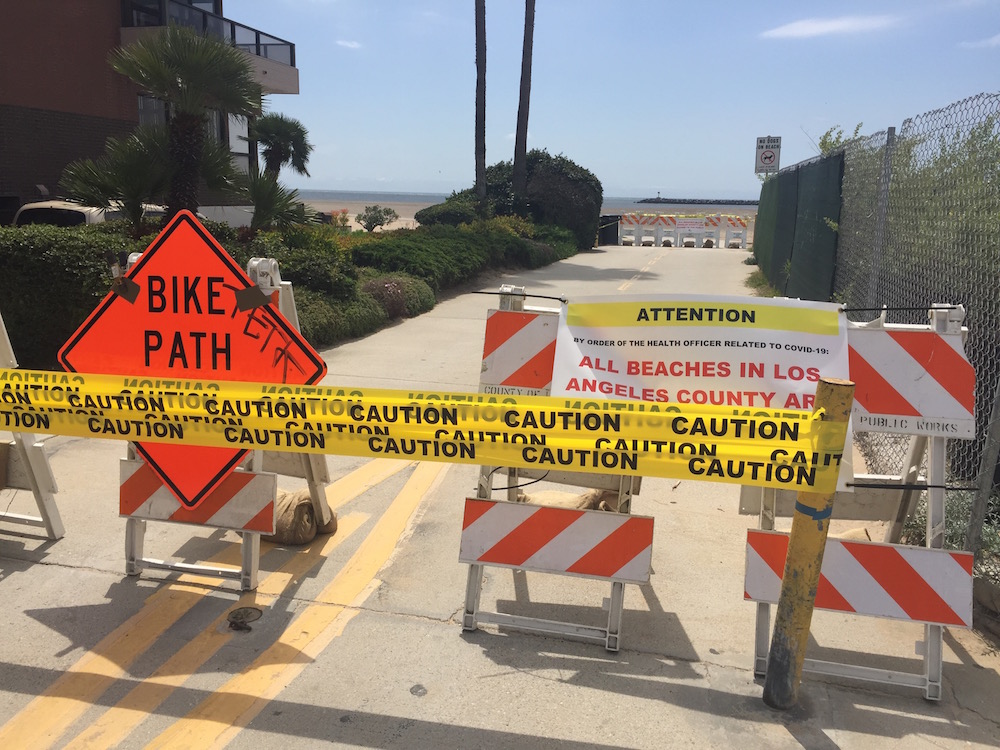 I got a peek at the water from backstreets.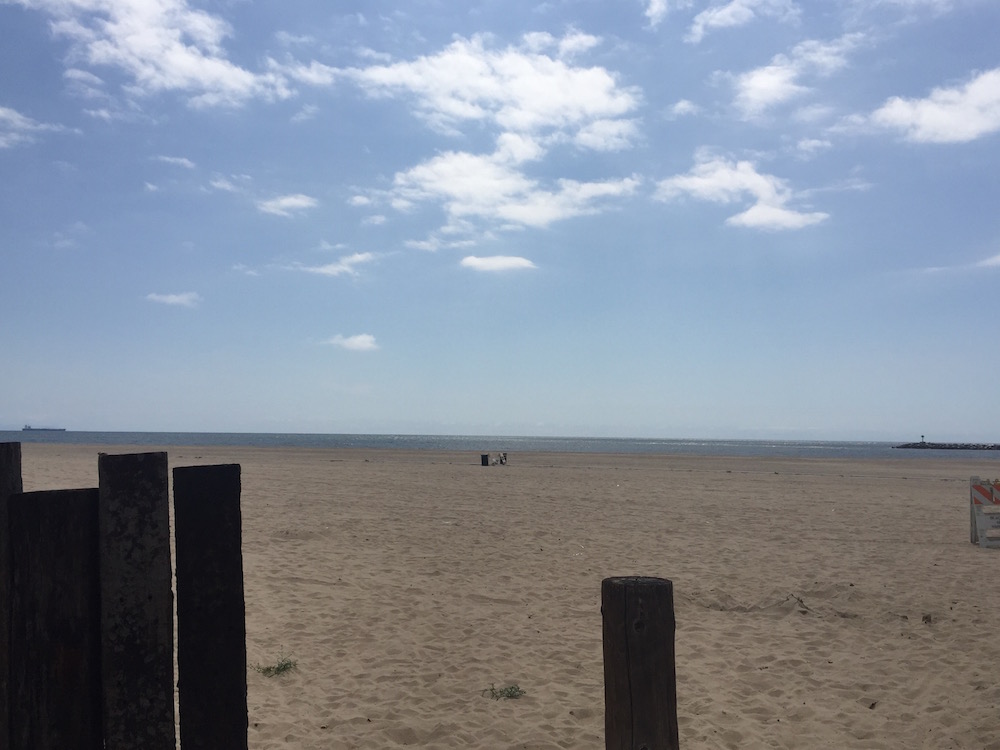 To see the empty beach made me even more sad about the fact that I can't go there.
The messages were clear: STAY AWAY! Booooooo hoooooooooooo!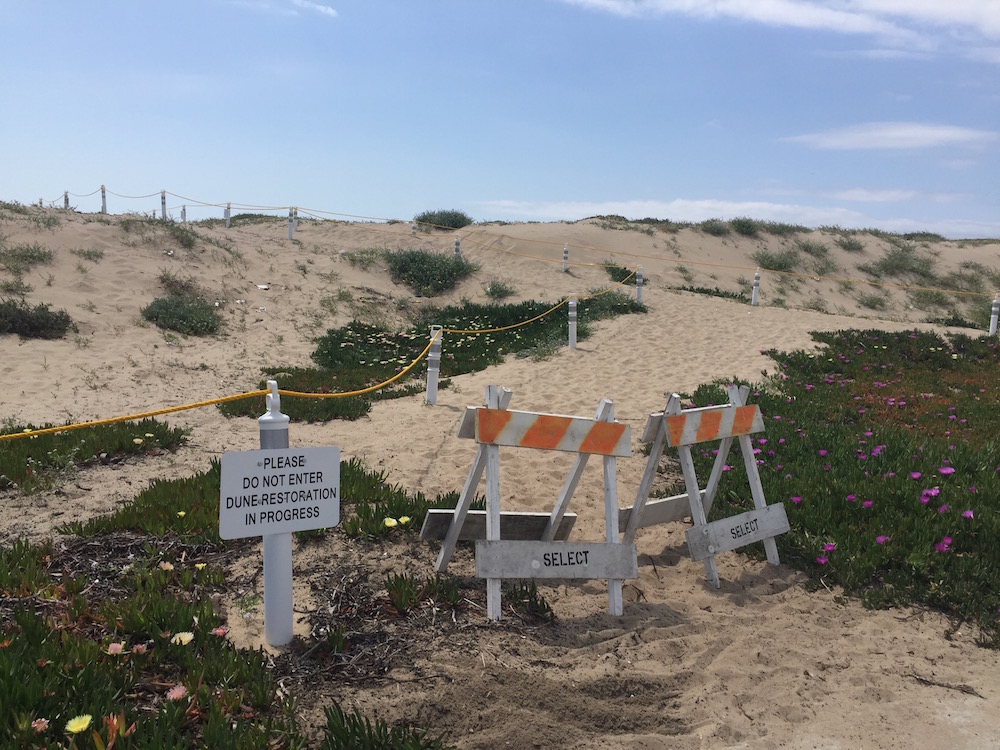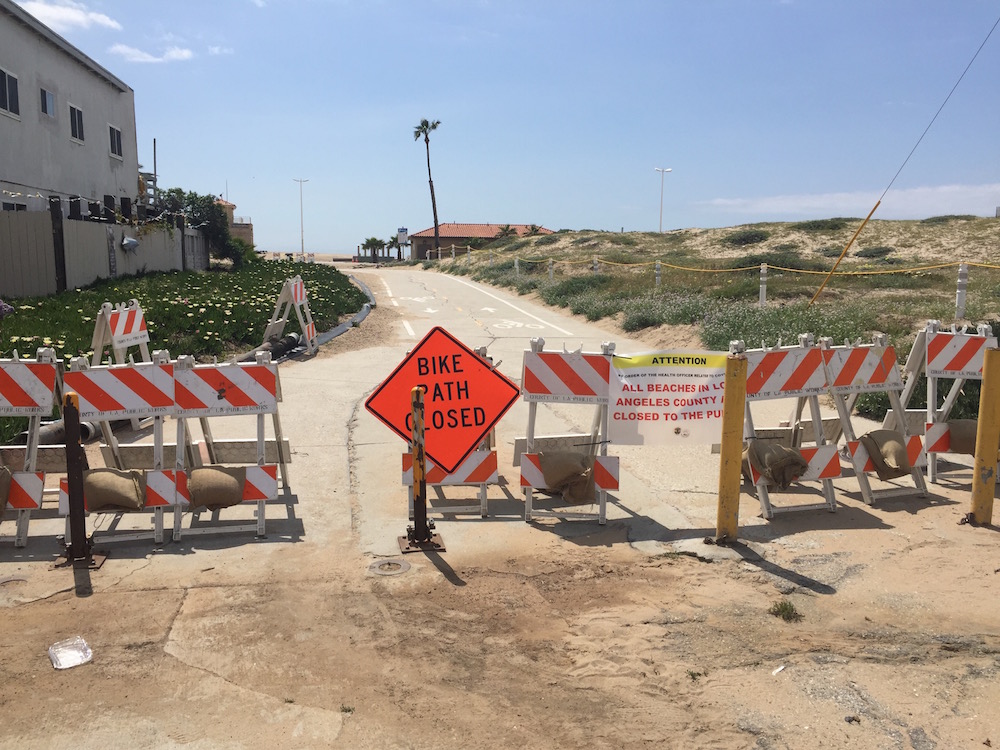 I kept on rolling. Fortunately traffic is really light these days. On the streets and in the air. Usually planes take off from LAX every minute, their engines roaring louder than the waves. Not that day. I saw three planes in an hour. And finally there it was:
The ocean!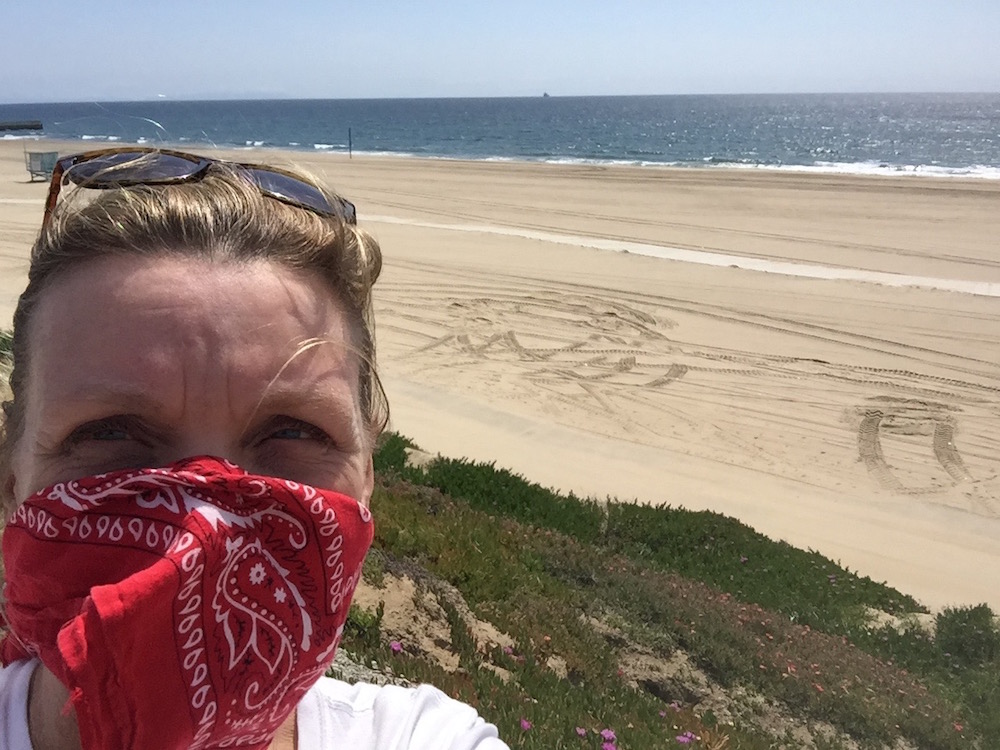 The beach, the beach, THE BEACH! Pristine and empty.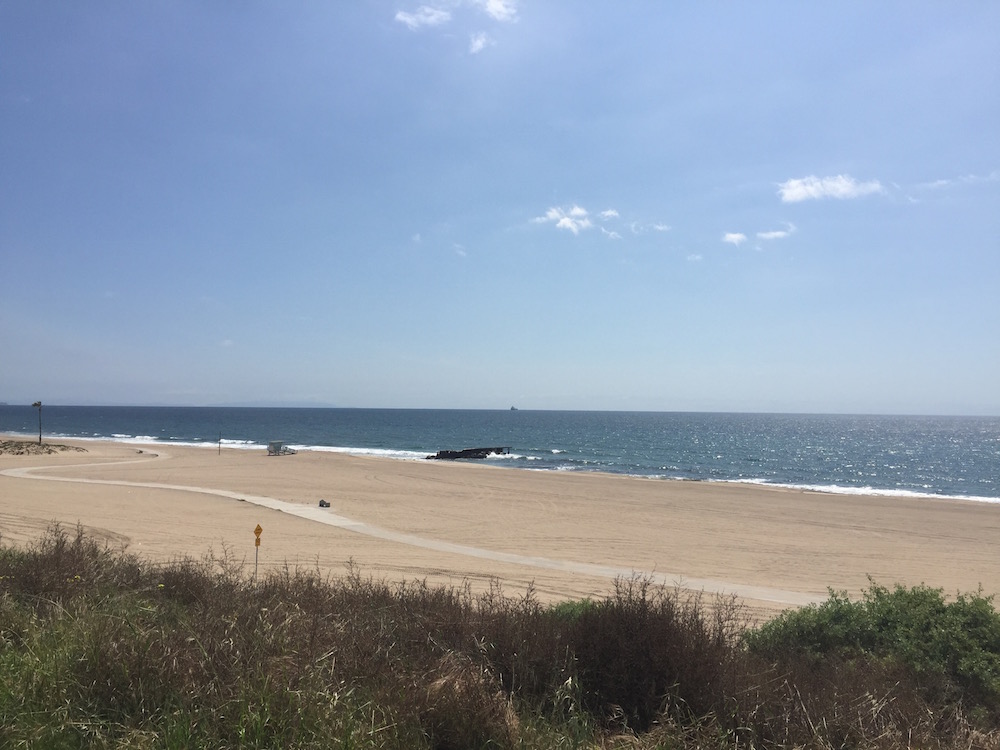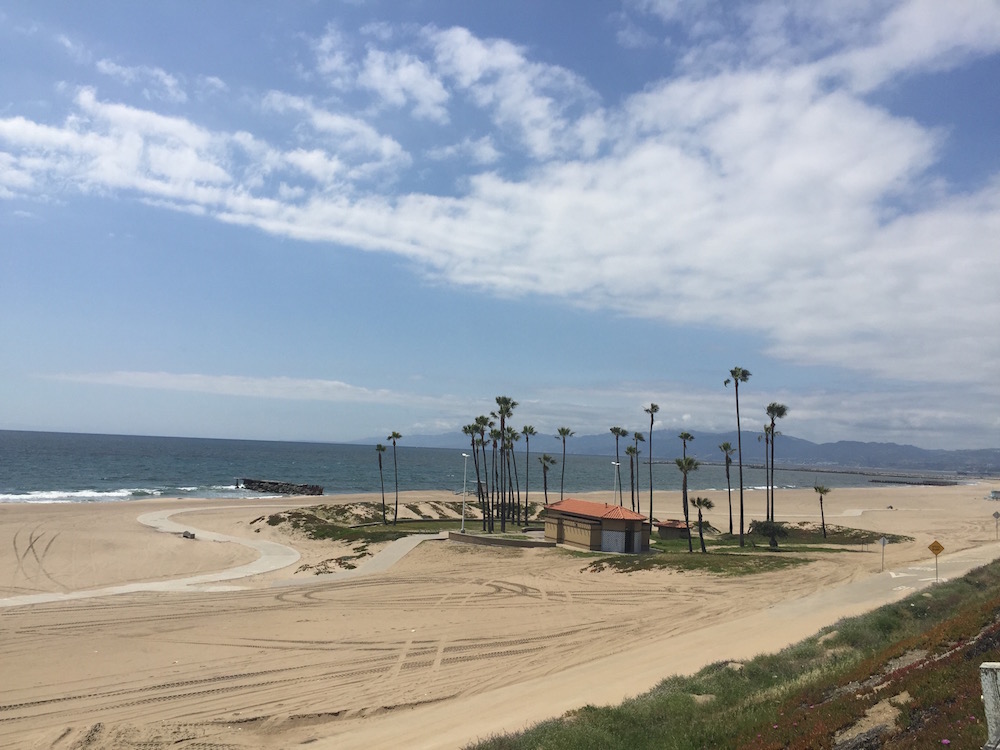 And as a reminder about what times we are living in, there was a parking lot with an RV in every slot ready to take in homeless with symptoms of the COVID-virus.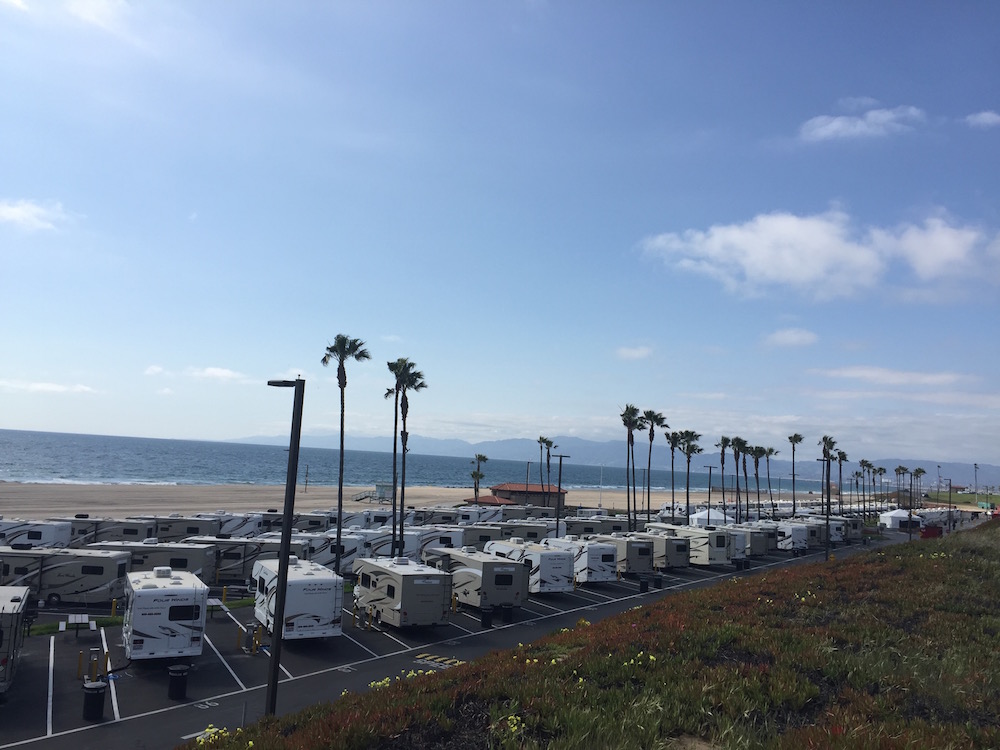 Again I saw a bird practicing social distancing. This time a dove. Lonesome? Lonely? Alone? Separated? Isolated? Enjoying the stillness? The view? The breeze?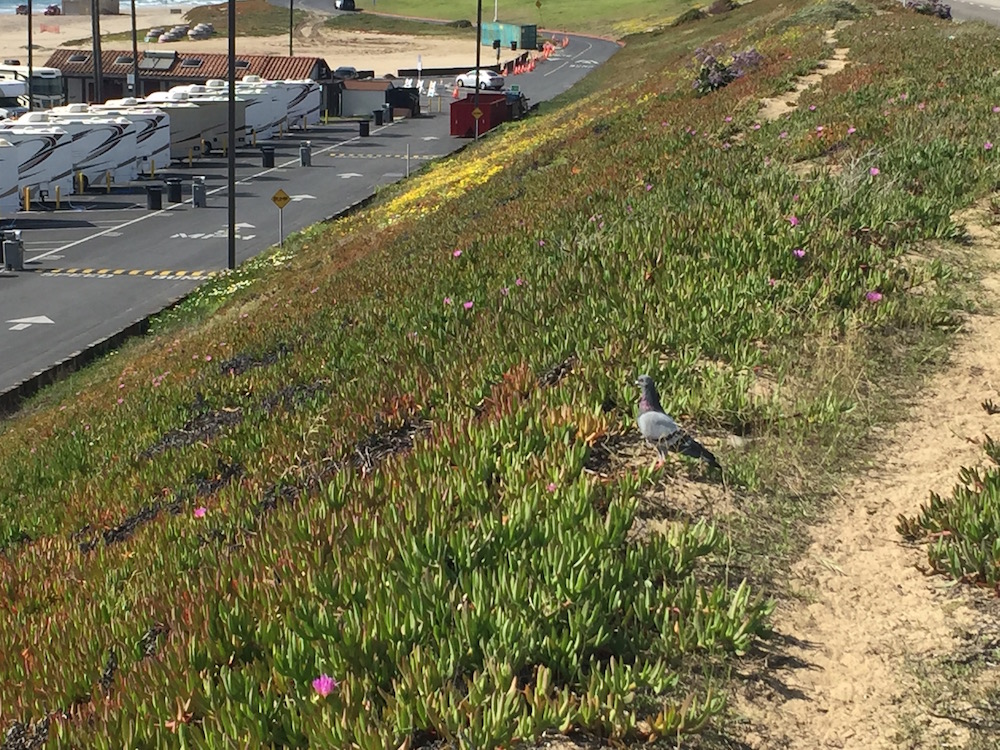 I knew this would be as close to my Happy Place as I would get.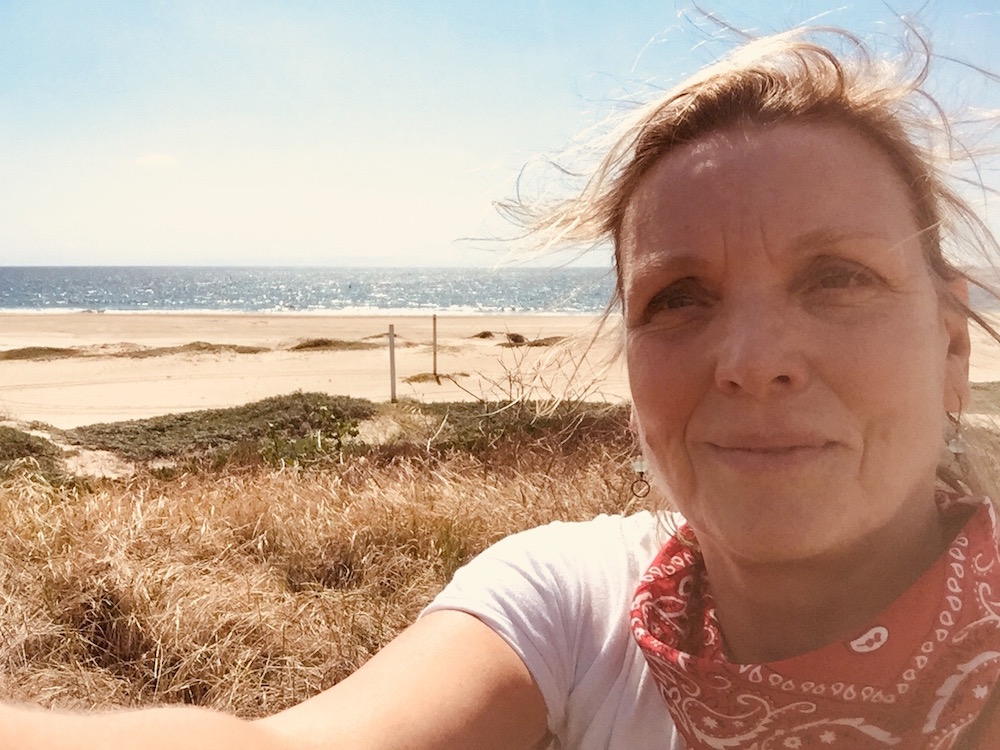 Oh, how I miss the beach! What do you miss the most?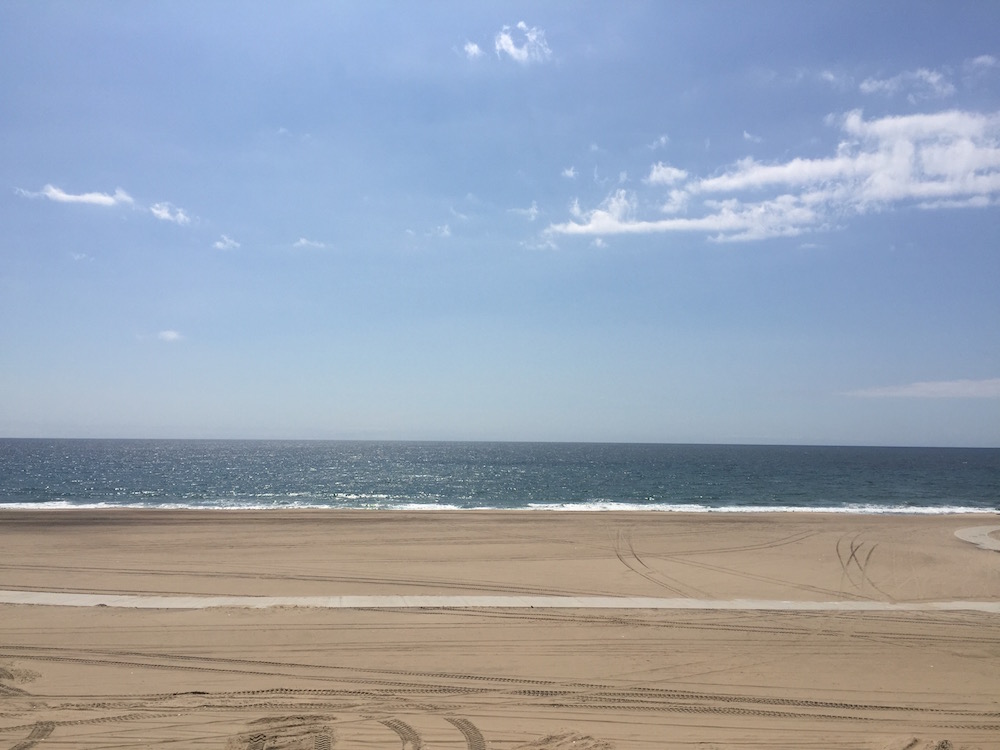 please send your comments to This email address is being protected from spambots. You need JavaScript enabled to view it.