"Our students often don't have an elder to talk to. They left them behind in another country."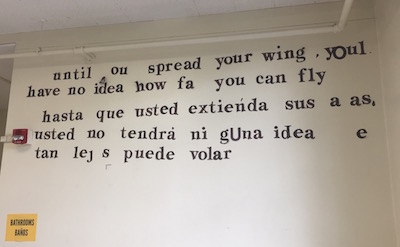 At a South Los Angeles High School
I was heading to the first volunteer session for one of my favorite writing programs expecting a few fun hours spent with students. Our task was to prepare them for interviews with elders from their families and later support them in writing stories about what they heard.
I figured that this assignment would be easy for me. I prepared a thousand interviews in my reporter life. At least! So I could not wait to meet the students and hear the stories they were about to collect.
The task turned out to be very different from what I had expected. Not only had I completely forgotten that most teenagers find it anything but exciting to sit down with their parents or grandparents for an intimate interview. I also had not thought about the possibility that some of these children do not really have an elder in their family to interview ...