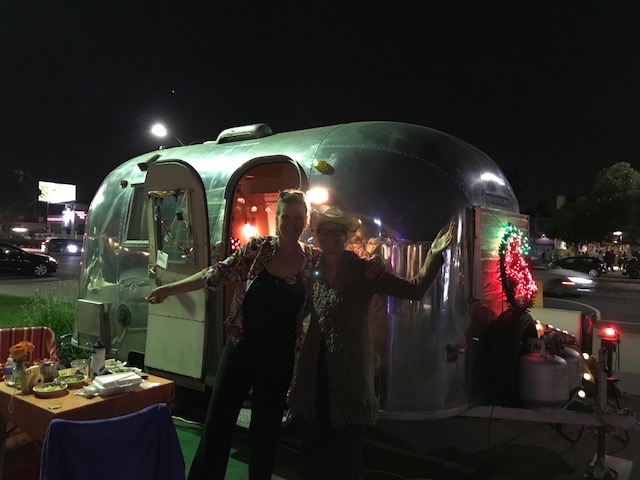 In my early years as reporter I loved one assignement most: taking an Ü-Wagen (a mobile studio) on the road and talking with people wherever I met them, from kids at a newly open ice rink to dancing Techno-Music fans at the Berlin Love Parade. I have been dreaming of getting my own mobile studio ever since.
Now I have come one step closer to making this dream a reality: at the last Mar Vista ArtWalk I set up my first 'Story Shack' in the middle of all the wonderful happenings of artists painting, bands playing, DJs spinning tunes, businesses offering special deals and the community enjoying a night out to meet their neighbors.
The shack could not have been more beautiful: A vintage 1965 Airstream owned by great friends, decked out with psychedelic decoration and of course my recorder and microphone. All night long people joined me inside to tell their stories. SO FUN! Here are a few of the stories they told of love, gun shots, a punk show and the perfect first day in Mar Vista
Lilly's First Day In Mar Vista - Perfect!
Where Marianne Heard the First Gun Shots in her Life
Brendon's Surprise at a Punk Show
Rusty's and RoseErin's Love Story
please send your comments to This email address is being protected from spambots. You need JavaScript enabled to view it.