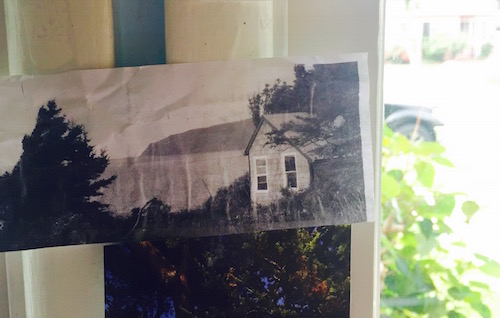 Stuck to the window frame in front of my desk is a picture of a house at the ocean. My dream home.
It is also the place where the story of my next book might happen. Last week I wrote the following words. Would you keep reading?
Drunk from this new beginning. My cup of life is filled with sage, rosemary and love.
This is the magic place where I will start with all of who and what life made me. Where lies to please and appease end. Where nothing but straight forward action is required. Not a lot of spoken words, but kindness and compassion.
The house came furnished. All I brought fit in my car: a suitcase with clothes and a box of books, notebooks and pens, kitchen stuff, two sets of sheets and towels, the teddy bear my mother gave me when I was six years old and a machete for the weeds.