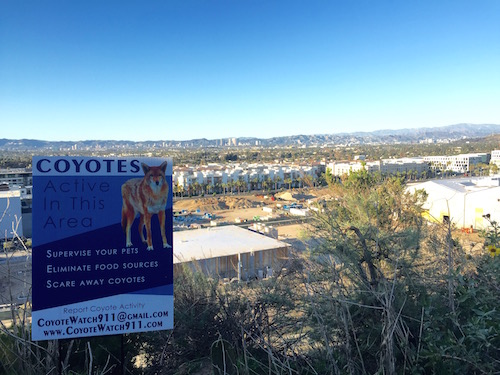 "The coyote is a teacher of hidden wisdom with a sense of humor."
"A trickster and a jokester in Native American folklore, using deception and humor to rebel against social conventions"
"Coyotes Active In This Area" warns a sign at the side of the path close to our neighborhood. I came to stretch my legs and get my blood pumping after too many hours in front of a computer.
Are coyotes cowering behind bushes watching me walk by? Are solitary animals howling from these hills at night? If the traffic noise rising from the streets below would stop, would I hear woofs and growls, huffs, barks, yelps and whines? I look around ...