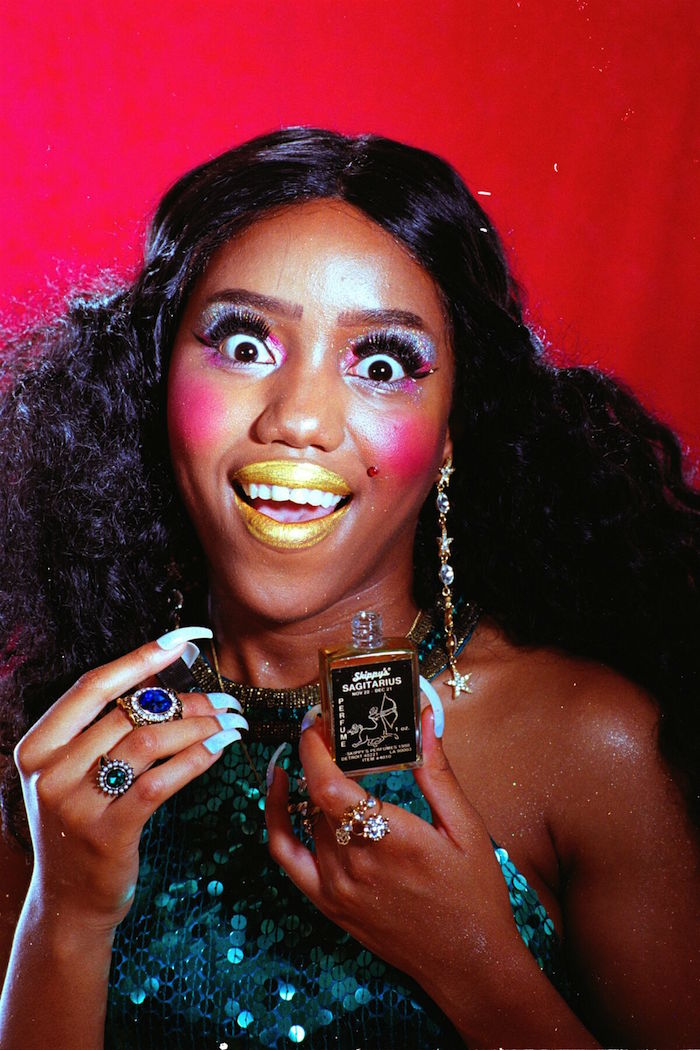 Something really interesting happens when a person puts on a wig.
They let go of their inhibitions.
They let go of holding up who they think they are supposed to be. ...
They almost become more themselves.
Parker Day, Photographer
I felt a little 'grey' in my Jeans, T-Shirt and comfy sandals when I entered Parker Day's studio. She was in the process of preparing a model for a photo shoot. A hair and make up artist had just put a blonde monster-wig on the young woman and curled her hair into eccentric fierce waves. An assistant in a zebra patterned mini skirt glued unbelievably real looking fake lips to the model's face while Parker was gliding through the studio on sparkly silver high heels to check out the lightning and select some final props.
When she started talking about her art, candy colored portraits which attract and irritate me at the same time, I understood: