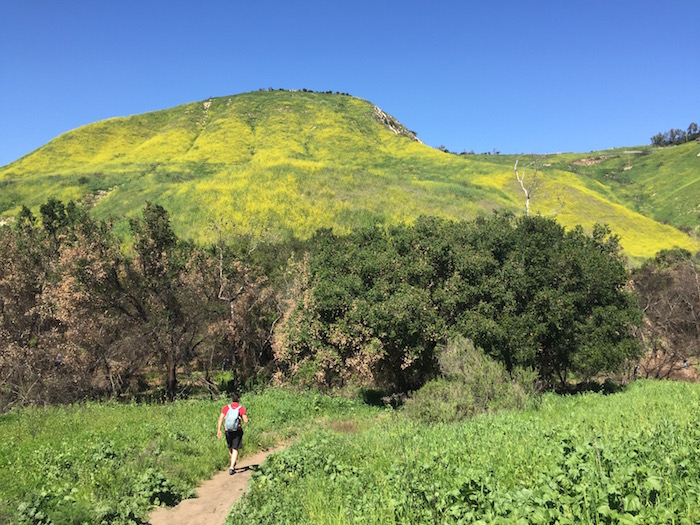 Our hike is mellow after an asphalt climb between mansions, wrought iron gates and garden landscapes. We walk through meadows of fresh grass towards a valley of dead trees, leaves the color of rust and a path of mud mixed with ash. Out of scorched hillsides grow fields of phospherous green, wild mustard yellow, lupine purple and California poppy orange. We cross a creek. Its whisper will be our companion and lead us to the waterfall.
The sky is this day's canvas. Cornflower blue. Not one cloud. Coal limbs from old trees stretch towards it, surviving witnesses of last November's forest fires. I touch a bark-less carbon skin. It's soft like driftwood and leaves no trace inside my hand.
Before the fires, thorny bushes scratched my calves along this hike. Sage and fern grew everywhere. Shade from trees used to keep the earth moist and slippery.
Today, we walk on sun baked paths.