Trailblazing Woman of the Beverly Hills Hotel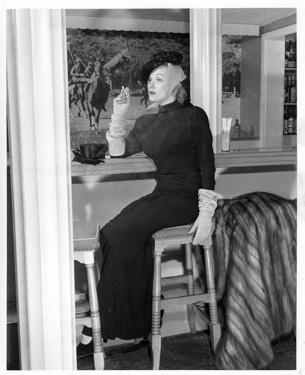 You might have heard the story of Elizabeth Taylor spending six of her eight honeymoons in the Beverly Hills Hotel. Or the one about Marlene Dietrich breaking rules by wearing pants on hotel grounds. Or the other one about the hot affair Marilyn Monroe and Yves Montand had in the Bungalows while filming "Let's Make Love" or the one about Katharine Hepburn jumping into the pool fully clothed after a tennis match or the one about the sandwiches staff had to hide in trees for the eccentric Howard Hughes.
One story you might not have heard about the Beverly Hills Hotel is the one about it's first owner Margaret Anderson. When she decided to take on this adventure 100 years ago Beverly Hills did not even exist as a city. The area consisted of little more than barren fields and a few dirt roads. The few human residents were outnumbered by foxes and coyotes that roamed the empty landscape. Margaret Anderson was at that time - a time when women did not have the right to vote - a single mother of two. She had earned a great reputation as the co-manager of a boarding house and later the Hollywood Hotel. Just in case you were wondering: the other manager was also a woman, her best friend Martha.
Watching Hollywood grow Margaret and her son Stanley got interested in real estate investments. When she was offered the ownership of the Beverly Hills Hotel Margaret showed courage, knowledge and determination negotiating a great deal including the guarantee that no competing hotel would be built in Beverly Hills in the next 13 years.
"Midway Between the Mountains and the Sea" became the motto of the Beverly Hills Hotel. One of Margaret's mottos is credited for it's success: "Our guests are entitled to the best of everything regardless of the costs."
For those who have to keep an eye on costs, the price for rooms, suites and bungalows might be too high to spend a night at the 'Pink Palace'. But everyone can get a glimpse of the glamour having lunch in the Polo Lounge or the restaurant at the pool. While you are trying to spot celebrities drink a toast to the founding star of the Beverly Hills Hotel Margaret Anderson.
Titlephoto: Courtesy of The Beverly Hills Hotel and Bungalows - The First 100 Years" by Robert S. Anderson, available at www.thebeverlyhillscollection.com