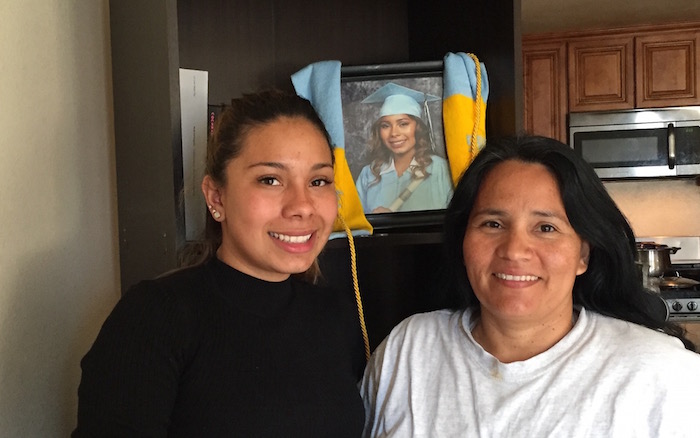 {http://soundcloud.com/soundslikerstin/mildred-dreamer-south-los-angeles}
Mildred is smart, beautiful, ambitious, kind and passionate. Mildred came to California to learn.
In her country, it was too dangerous for her to go to school. In her country, her oldest brother got shot in front of the family's house. In her country, the family received death threats.
She was born in Honduras. The family fled to Guatemala first. There was no way to go to school there for Mildred. When she was eight, the family decided to go farther North. The US. Smugglers separated Mildred and her three younger siblings from their mother.