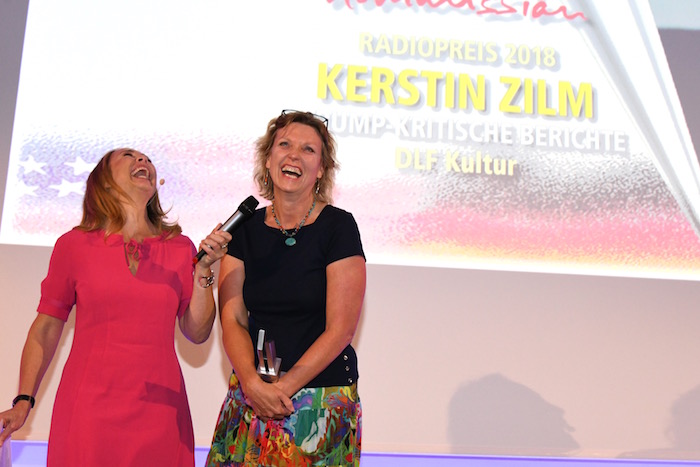 "We do not want you to give an aceptance speech. I will ask you a few questions after you receive the award." I was happy to hear what host Petra Gute had planned for the ceremony.
Acceptance speeches are landmines - not that I am talking from experience. But after covering award shows for many years I know that even the most experienced winners forget to thank people they really should not forget, or they are chased off the stage by random music before they can mention everybody, or worst of all: they are terribly boring.
The RIAS BERLIN COMMISSION honored journalists from TV, radio and Online media, they chose very diverse stories about topics from the melting of glaciers in Alaska to the history of barbed wire and its meaning for US society.
The award has special meaning for me because I started my career at RIAS, Radio In The American Sector, shortly after the Berlin wall came down. Maybe even more important: The RIAS BERLIN COMMISSION changed my life. Really? Really! And I had to find a way to thank them without a speech ...