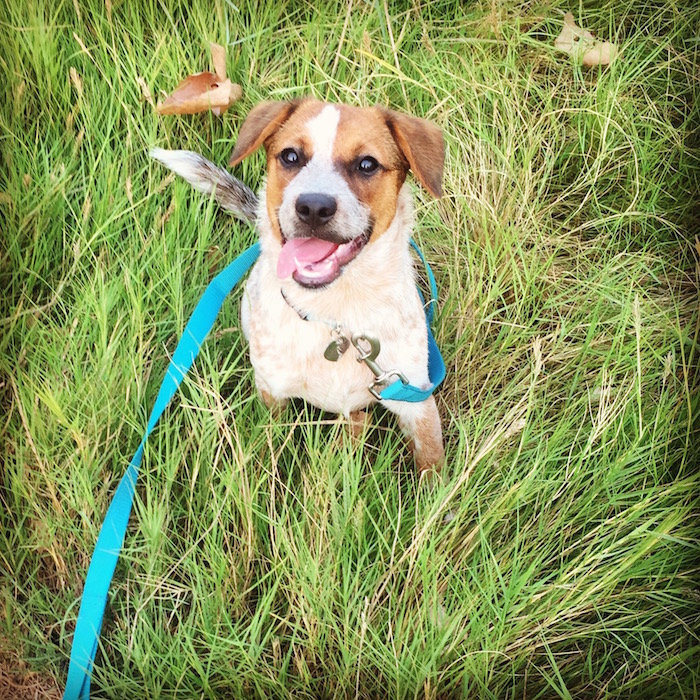 "You like this grass?" I ask my eleven-month-old puppy.
Esty is rolling in the dark green blades, she switches back and forth from her white belly onto her brown-and-white marbled back. Her black snout digs into the dirt.
"Wait a second. Is there something stinky?" I pull the leash
"Don't worry," Esty says. "This is wonderful grass. Wet, juicy, morning grass. You should try it."
"Try what?"
"Smell it. Roll in it. Play with it. Feels good. Smells delicious."
I pull the leash again. I see no poop, no mount of dirt. Just grass. Green grass.
"What's your problem?" Esty asks "Don't be so prissy-sissy!"